Videos are ubiquitous. They are everywhere we can keep our eyes on. Us, humans, we love to get entertained. And videos do exactly this. They get us entertained and hold our attention span. From website design and development POV, videos increase website user experience. And from a marketing perspective, product videos influence almost 85% of customers to buy a product.
This means videos and animations make or break our purchase decisions. Product pages with videos drive in 157% increase in organic traffic from the search engines, E-commerce Nation says that.
Video contents are also imperative in attracting and engaging new visitors to your site, and enhancing user experience. If you talk about doubling your conversion rate, video contents play a crucial role here too. But sadly enough, many of the marketers fail to use up videos to their full potential.
And that's where the tragedy strikes. Each and every online marketer must pay heed to animations and video contents to gain some hike in their ROI. They must also think about improving user experience and conversions. If someone asks why is user experience important, the answer is clear. The more your users experience something interesting or novel on your website, the more is the chance of your products/services getting sold.
Now the million dollar argument here is, how to improve UX design that holds the attention of the visitors and also help in conversion. You see, different formats of videos have different and singular benefits that are the catalyst towards major growth. But first, one has to understand which format would go with their intended purpose. Mainly there are six to seven types of video content that not only can skyrocket your conversion rates but also can increase the user experience quotient of your site.
So to supercharge your website, you must avail all of these video contents and start experimenting under the right conditions.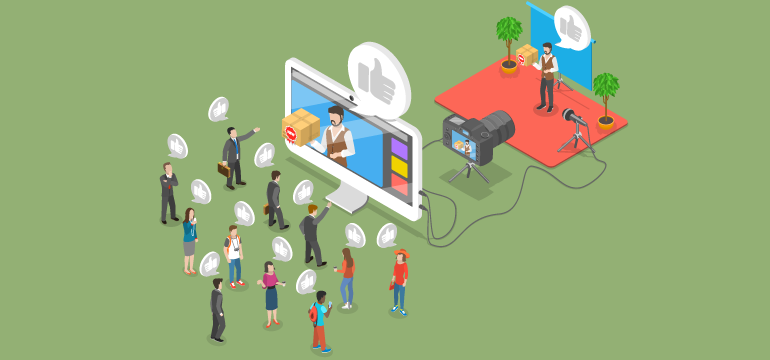 1. Product Videos
Product Videos or Product Demo Videos are the perfect way to hold the attention span of your traffic. The same way as Dropbox did through their animated explainer video, which brought them a whopping 10 million new leads. Product videos help a buyer to get a better understanding of the product they are about to buy without even purchasing it.
If the demo video is both entertaining and informative, half of your sales pitch is done there itself! The video is enough to convince them to make the purchase. Moreover, this adds to the user experience factor to a great extent. The user gets a vivid picture of the product without much struggle!
2. How-To Videos
How-To Videos or Process Videos are pretty self-explanatory. Though these contents are more suitable for products, marketers who deal in certain services can also leverage How-To videos as they give all the step-by-step details about the product. This works perfectly for customers who prefer specifics and details.
3. Webinar Videos
Research says that according to 73% of B2B marketers, Webinars are the best mode of media to generate quality leads and engage the audience. They also establish a marketer as an industry expert and this turns a mere visitor into a loyal customer. Webinars can be on any subject, from the history of your business to the most significant part of your products or services. These are some excellent over the top contents ever produced!
4. Interactive Videos
A valid question that bothers every marketer is how to improve end-user experience and create something unique for them! Well, there is a brilliant solution to this. People love interaction. Humans are social animals and interaction is an integral part of our lives. Now when it comes to digital interaction? That adds to the user experience quotient.
A website possessing an interactive video can create a lot of engagement owing to the fun-factor. Interaction within a video content lets the users participate freely with the elements in action.
They can simply click a button and get added information. Or they may be asked to choose a particular option to get an answer or to get to the next level. Links to access the products and the ability to take actions, set Interactive video contents apart from other media products. That said, Interactive Video contents can create a unique user experience and at the same time double the conversion rate.
5. Customer Testimonials
Testimonials work like magic. Period.
When people flock around your website, they would rather prefer to see or hear something genuine about you or your brand. Plain texts praising your products or services don't make the desired impact. But when they hear someone else praising your products, they get to see the tone and emotions on the speaker's face. This leads to a sense of trust and reliability.
And statistics say that brands that can emotionally connect with their audience receive thrice the word of mouth traffic than the brands who care less about emotional connections.
So that said, customer testimonial videos are a sure-fire way to magnify your conversions and boost website user experience.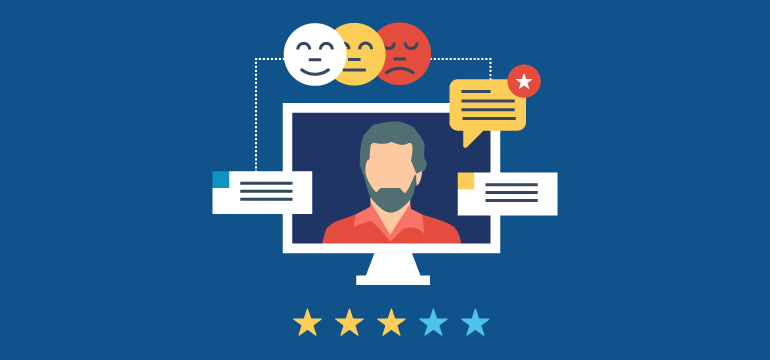 6. Comparison Video
Nobody wants to buy anything without comparing the product with its competitor. There are myriads of similar products in the market, and this problem of plenty makes it immensely overwhelming for a buyer to make a decision. Comparison Videos solve this problem and guide the buyer to the right product at the best price.
Comparison videos give all the pros and cons in the most unbiased way so that the specific needs are met. When both the pros and cons for a particular product are highlighted and tallied with a similar product, this creates a positive condition and increase user experience.
7. Video Emails
You must have a number of promotional emails, everyone does. But would you follow the herd and do what others are doing? Think out of the box and get out of it. Utilize video contents and replace your plain textual emails with them. This is a time when an average John Doe receives about 8-90 emails per day, so to stand out and cut through the noise, videos are the best.
Rather than typing a 500-word email draft, just a 2 minutes video creates a user-experience that is far more enjoyable and engrossing. The attention span that your target audience shows while reading your email, that would increase 5x if they get a professionally created promotional video, detailing the main crux of your products/services. Thus, you improve user experience for customers remarkably, as well as raise the chance of higher conversions.
Wrapping Up
Videos today serve multiple purposes both from communication and marketing perspective. Though videos are nothing new and have been here since long, it depends on how a video is created, the content and the placement of the contents. Incorporating video on the right pages can ensure a steady increase in sales, brand loyalty and customer engagement while creating a unique website user experience.
To start with, one has to fathom the kind of video content to be implemented. This blog is intended for those people who are in search of this answer.
So what are you waiting for? Take your video content to the next level and create an user-experience that your existing customers, as well as prospects, will enjoy. Not to mention the hike in your conversion rates these diverse video contents can bring. Understand the core strengths of your company and consult a professional video production agency. Create your website user experience goals and meet them with video contents. Once you strike the right chord, you are all set to ride the growth wagon.