How to Make Your Website Go Viral in the Twenty-First Century
Introduction
Affiliate marketing is all about making money rain like it's insane.
But how to go about it?
How do you actually turn a profit in such a competitive business?
No worries, bro!
Fortunately for you, there's a bunch of awesome ways for you to earn money online.
One of them is to promote through a website.
Are you an affiliate who's looking out for hot new traffic sources?
You haven't yet thought about websites?
Boy is this the article for you!
Today, us gals are gonna take the floor and teach you everything about viral websites, how to make a website go viral, the best viral video websites, and we'll also tell you about some viral website ideas that will help you go from affiliate zero to master hero!
"How to make my website go viral?"
That's what we'll answer for you today, bro!
Ready for this viral video website bonanza?
Let's go!
What is a Viral Website?
A viral website is a page that becomes so popular that it can generate a large amount of traffic.
This kind of website gets that traffic by being constantly forwarded to friends and family, who then forward it to their own network.
In other words, viral news websites or viral content producers are humans who've got the uncanny ability to consistently create self-generated traffic, encouraging people to share the link with others.
It's so simple!
For example, imagine that you have a website where people can redesign a room online and also vote for the best design.
Each month, the best design wins $500.
This means the person who redesigns the room will share the website with all their networks in order to get more votes and win.
Plus:
Both the family and close friends that person may have also want to help them out!
This means they'll share the page between their networks too.
At the end, the website will be shared by thousands of people and it'll become one of the most viral websites around!
Interesting, right?
Now, you may not believe this but…
This awesome viral website exits!
It's for real and, just by analyzing it, you'll become able to get new ideas and learn how to make your website go viral.
The name of this website we've mentioned?
But how can this site be so darn successful?
Because it's got a whole lotta content that's sure to become some viral website traffic!
But is there a viral campaign definition for you?
Is there a videos gone viral definition you can trust?
Of course!
What is Viral Content?
Viral content is any article, image, video or any other material that's shared faster in the online market.
One of the best examples for you to really understand what us girls are writing about are the all-inclusive, always present internet "memes."
With a single image, video or text, you get to engage with people who share your content with their entire network.
We're sure you're familiar with what we're referring to.
Some of the most common viral content out there is all about entertainment, useful information, points of view from influencers, impact value, etc.
There are also some ads which can be considered viral content.
They usually share values such as information or entertainment.
Check this excellent example for viral content, courtesy of Buzzsumo!
According to Buzzsumo, the original research article got more than 16.000 Facebook engagements, more than 400 Domain Links, and a total of 16.900 shares.
Incredible!
This type of content really teaches you how to make your website viral in order for you to be proud of having one of the top viral websites in the world.
Inspiring, ain't it?
This content also bears something in mind.
Something super important.
One minor detail that can be the difference between just another piece of content and mighty viral content:
SEO.
Make sure to take SEO-friendly practices into account in order to ensure your content ranks well.
A better ranking equals a better chance of making your website go viral.
Now let's see:
How can you create a viral website?
Are there any ideas us girls would like to share with our amazing readers?
Of course!
Keep on reading!
Viral Websites Ideas
We guess it's safe to say that any website can be considered viral.
Not really?
That's right!
In fact, there are two major traits that a website must have in order to become one of the best viral websites around.
Which ones?
a lot of traffic
captivating content
Wanna get some awesome ideas to get your website ready for some viral quality?
Check these amazing ideas!
Write Articles
You may think that other forms of content are better than writing articles, but it seems that people love articles!
According to several different surveys, audience members have pointed out that they prefer this kind of content.
In general, readers search for articles when they happen to be looking for relevant data which might help them achieve some sort of goal.
Make Listicles
List articles or listicles have more possibilities to go viral.
Users can often choose to read them as a list or a slideshow.
Create Visual Content
After articles, this is the next best-loved category.
This means infographics, images, animation, video, memes, GIFs and maps.
You know that saying about an image being worth a thousand words?
True dat!
Interactive Content
Interactive content is all about maps, quizzes, games, images which are almost guaranteed to keep the viewers entertained.
You can also create a viral video website to really get viral traffic that maximizes your potential profits.
If you come up with something that's completely original at that moment, you'll obviously increase the chance that your content becomes mighty viral.
Provoke a Response
You can aim for an intellectual or an emotional response.
Think you can do both?
Even better!
Teach Your Audience
Showing your followers how to do something they're interested in is a great attempt at getting your content to go viral.
There are a whole lotta viral video websites and viral marketing websites which were created with the sole purpose of educating a specific audience.
Use Social Media for Viral Content
How to go viral like a pro?
Social media!
There's more to social media advertising than Facebook.
Indeed, when it comes to the most viral content, it's great to look at other social channels.
Diversify!
Try some other platforms, such as Digg, Reddit, Medium or StumbleUpon.
The most popular social media platforms are filled with content which means it's harder for you to create something that really shines.
This means your content can easily get lost in the crowd of other posts.
It also means getting a video to go viral is much harder to do.
Example:
After the earthquake in Mexico on September 19th 2017, and the hurricanes in the Caribbean, everyone was suddenly talking about the "end of the world."
There were statistics about earthquakes in the world, inspiring stories about survivors, what to do if such a natural disaster occurs near you, etc.
See?
The right timing for a specific type of content to go viral.
Perfect timing also means you can get to create a viral video like the best of them.
Be on the lookout for news because they're great inspirations for you to know how to make viral content work.
Latest Viral Trends
What are the latest viral trends hitting the market?
Great question!
This is all about that content which is related to important, breaking news.
The king of world event EVERYBODY is talking about.
Wanna check some trends which became viral in 2017 and that made some previously-unknown websites succeed?
Think about Melania Trump "borrowing" Michelle Obama's Speech.
Or about that thoughtful guy with one finger to his temple.
The fellow who suddenly appears in a Facebook feed near you.
But this content belongs to certain types of viral content.
Which are the categories, you ask?
Fortunately for you, there are several types you can check.
Best Viral Categories
Infographics
The idea?
To share useful information with graphics.
It should be more efficient and entertaining than a simple text.
How to do it?
If you have a nice budget and really wanna invest like a king, we recommend you check Visually.
Small budget?
A bit embarrassed about it?
No worries!
Explore some of the best infographic tools out there!
Memes
Is social media traffic your thing?
Then this is the best option for you.
Memes are the simplest content known to humankind.
It's just a photo or a funny viral image.
You can insert a great text on it.
It's done.
The idea is that the text you insert on the image should be funny and related with the image.
Simple.
That's how you actually manage to get viral traffic.
Videos
What makes videos go viral?
Tough to know!
In our opinion, the content of the video needs to be persuasive.
This is how to make your product go viral.
It can be about giving an important information or even a funny one.
Funny virals rule!
This is used super frequently for ads.
Remember:
Good videos are quite expensive.
This means you've gotta be able to know how to make money from short viral videos.
The duration, you ask?
No more than 3 minutes.
Short and sweet.
That's the gone viral definition for you, mister!
"How to…"
This is a new but interesting type of content.
"How to" is about all the content that shows you how to do something step-by-step.
Wanna get to check a super famous website that became viral using this trick?
Dive into eHow!
Now that's how to make a link go viral!
Ranking
Let's finish with this type of content.
Who doesn't like to check "The 5 Secrets to Become a Multimillionaire"?
This all depends on your traffic.
If you think that your audience wants to know 5 secrets to become rich, go ahead.
Search information about it and create your own ranking.
Remember:
It's important to have this ranking linked with a scientific article so as to make sure it's got some verifiable authority.
You can choose any type of viral website that you consider suitable for your traffic.
Just remember that the key is to deliver useful information to your users every day.
You need to update your content frequently.
Trust us:
What's viral today ain't gonna be that viral tomorrow.
Now that you know about viral content and have been able to check some examples, let's see what are the most viral websites around.
Examples of the Most Viral Websites
You can find many examples of super viral sites on the internet.
The geniuses behind these creations know what is viral traffic and are masters of the get viral mania.
So many websites, bro!
Even so, we want you to check the 5 best viral websites of 2017 according to the eBizMBA Rank.
Ready?
Check the list of the most viral websites of 2017!
BuzzFeed
BuzzFeed, bro!
These guys really know what constitutes a viral video.
They're the masters, alright.
BuzzFeed is all about breaking news, videos, quizzes, and all the information you want to share with your network.
According to SimilarWeb, this website got 215.2M visits in September.
The majority of BuzzFeed's traffic comes from the United States.
In most cases, the traffic comes from social networks.
UpWorthy
Now there's a viral blog that gets millions of visitors per day.
It's all about stories that inspire us to live a better life.
In September, UpWorthy got around 5.9M visitors.
Most of the traffic comes from social networks (over 70%.)
That's terrific!
ViralNova
ViralNova knows how to create sublime content and make it go viral using all the viral marketing tools and techniques we've mentioned.
This website contains the most interesting stories about common people and what everyone's talking about.
In September, this site got almost 2 million visitors.
The majority came from the United States.
Nowadays, ViralNova is worth over $400,000 a month using the SociallyViral theme.
Zergnet
Zergnet has got stories about famous artists, entertainment, food, etc.
You name it, they've got it.
In September, Zergnet has gotten over 33M visitors.
LittleThings
LittleThings collects articles about feel good stories and videos, great recipes and healthy tips.
These guys make video viral every single day and know what is a viral ad that pops and gets that splendid engagement from the crowd.
According to SimilarWeb this website received over 40M visitors in September, with most users coming straight outta the United States.
Its main source of traffic?
Social media!
What Makes Content Viral?
What do the creators of these massive websites know that you don't?
Is it how to create a funny video that drives engagement, clicks and shares?
Is it a magic spell that magnetizes viewers and readers and never lets them go?
Wanna know what it is?
Follow these steps to create viral content and become the master of both viral articles and viral video websites.
Evoke emotions
Your audience will share content that evokes a passionate emotional response.
Be Practical
Make your content practical and give your readers clear strategies.
Useful, educational, practical content is more likely to be shared.
Never Forget About Readability
Wanna appeal to a wide audience, don't you?
Make sure your content is easy to understand.
Use Power Words in Your Title and Introduction
Getting people to click your title is a challenging thing to do.
Something even harder?
To get them no never give up, making sure they keep on reading your page without having the urge to leave.
But how to get your audience to stay focused?
Insert power words into your title, introduction, and throughout the text.
Bonus tip:
You need to create awesome headlines for each piece of content.
What to do, then?
Check CoSchedule Headline Analyzer!
This will ensure you get to mesmerize your audience so they can feel like sharing your content.
Be Trustworthy
People will share content that's got some credibility.
You can build trust on your content by quoting experts in your field, citing statistics and sources.
Visual Appeal
The more readable, the more likely your viral content is to be shared.
Split your work into lists and highlight the most important points.
You may have noticed some viral articles which have used larger fonts for their introduction.
It's visually appealing, which means you should go ahead and give this a try.
Publish Your Content During Peak Hours
Just as important as what you post, is when you post.
Buzzsumo's research says that Monday and Tuesday are the best days for your content to be shared.
Weekends are also a popular time for posting.
Here's a cool strategy:
Publish on Monday or Tuesday, and then promote your piece again over the weekend.
Intelligent advice from these two South American masters, right?
How/Where to Find Viral Content
Want to be sure to find viral content?
Check this list to know where to keep yourself up to date in the viral world!
BuzzFeed Trending: top trending news items
Buzzsumo: content that has done well in the past year per whatever specific topic. This will allow you to have an idea of what sort of content to be aiming for
Facebook Trending: what the world is talking about
Google+ What's Hot: different ways to explore trending content or relevant communities
Google Trends: pretty accurate gauge on what is or isn't hot right now
Hacker News: allows users to vote for cool or interesting content that's posted to the site to find what's more interesting to people
NewsWhip: tracks millions of stories, pictures and videos from more than 100,000 different sources. Every two minutes, they check up on changes to how often or how fast certain content is being shared on the internet
Reddit: get articles, memes, jokes and world news
Swayy: analyzes the type of content you share on social media and the types of communities in which you're engaged. Then, it suggests relevant content for you
Twitter Trending: shows you trending content that it thinks is most relevant to you or your brand
Loved this list?
These are just some of the tools you can take into account while searching for viral content, but there's more amazing stuff out there.
Make sure to check viral videos and viral websites to make the most of your marketing activities.
Now that you already know all you need in order to have viral content, what do you think the next part of the lesson is gonna be about?
To allow you to understand how to create your own website that you'll later fill with amazingly viral products of impeccable genius.
How to Make a Viral Website for Free
You may ask:
"How can I create a viral website which doesn't ask me for incredibly complex designs?"
"And how can I get it for free?"
Guess what?
We both think that's a legitimate request.
Nowadays, there are thousands of platforms that allow you to create your own website.
They're super easy to explore.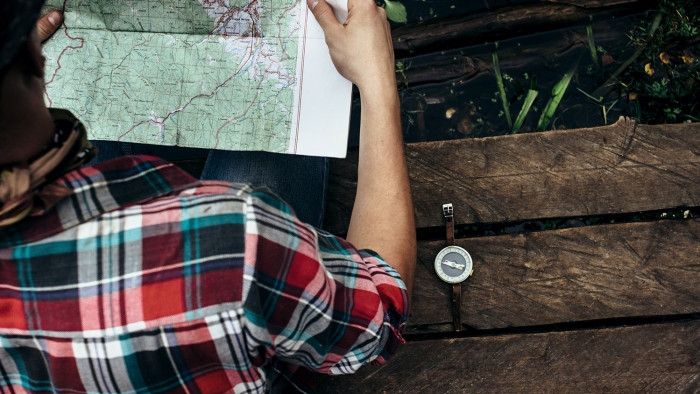 The best thing about them, though:
They're free.
List of the most popular CMS (content management system):
WordPress

Wix

Site123

SiteW

Jimdo

Weebly

Blogger
What's the main advantage of using these tools?
Easy!
You have $0 of cost for promoting your product/service.
It ain't all golden, though.
There are some limitations on free websites:
the domain isn't yours
you'll have publicity without actually earning anything from it

you'll get a low position as far as

SEO

is concerned
Don't worry, bro!
You can always update your plan whenever you want and start paying for your own domain.
How to create websites for free?
Let's see how to do it on WordPress, shall we?
WordPress is the most popular CMS of them all.
Time to learn!
How to Create a Website on WordPress
1. Choose a Domain
Choosing your website's name is one of the most important steps.
First, think about your target.
Pick a name bearing your wonderful audience in mind.
Already have a company name?
Insert that name and then add the famous .com
Example: yourcompany.com
2. Choose the Theme
What the heck is your website supposed to look like?
This is what it's all about!
It's crucial that you get to check all the best WordPress themes you can use, specially SociallyViral if you want to create a website focused on viral content.
3. Add Plugin and Content
Add content and useful plugins which can help you to easily share your viral site.
Having the right set of tools can help take your website to a whole new level.
Interested in getting a list of the best WordPress plugins for websites or blogs?
Okay!
WordPress Plugins for Websites/Blogs
Here's the list of the best WordPress plugins for business websites!
Optinmonster
This is the most popular conversion rate optimization software.
It allows you to convert website visitors into email subscribers.
If you want to grow your email list, then this is a must-have WordPress plugin.
WPForms
This drag and drop online form builder allows you to easily create contact forms, email subscription forms, order forms, payment forms, and other types of online forms with just a few clicks.
MonsterInsights
It's the best Google Analytics plugin for WordPress.
It allows you to connect your website to Google Analytics, so you can learn more about your website visitors such as where they're coming from and what they're doing on your website.
You can then optimize your site to improve your earnings.
Yoast SEO
One of the most popular WordPress plugins.
It allows you to optimize your WordPress site for search engines.
It not only helps you add meta tags, it optimizes your site as a whole.
Wonderful!
It's done!
You've now created your website, added content, the necessary plugins for getting the traffic, etc.
This awesome website is gonna become super popular with each passing day.
Careful, though!
It can all come tumbling down.
Why?
The amount of traffic you've got in only one single server can be too much to handle.
You may lose all the content you have.
This means that all the time you've invested until now is gonna be wasted.
What to do?
Really want to create the best viral website of 2018?
Then you need to have more than one server to provide your visitors with faster information, wherever they may be coming from.
This is where CDN, or Content Delivery Network, is gonna show up in style!
What is a CDN?
A CDN is a set of servers which are located everywhere and that are designed to deliver the information that is on your website to the visitor in the fastest time possible.
A CDN helps you do not only that, but also helps you position your website as far as SEO rankings are concerned.
There are many platforms that give you the opportunity to have this service, some of them for FREE!
Let's check the most popular CDN providers for marketers!
Free CDN Providers
Want to get this service for FREE?
Check these options!
CloudFlare
The most popular CDN in the market.
It's got around 115 servers and provides all you need.
It's easy to use and easy to integrate your website on.
If you're using WordPress, this is the best option.
Incapsula
It's a good alternative to start.
It'll deliver all the website information through its globally distributed network of high end servers, real-time threat analysis, easy flow of traffic.
JetPack
Does your website have a huge number of photos/images?
Then JetPack is your best friend.
This isn't exactly an unknown tool for those of you who already use WordPress.
On WordPress, there's a plugin called Photon.
Download it, install and activate it.
That's it for the free stuff.
Now, what?
If you have a great budget and you can pay for a massively cool CDN, then you can start paying close attention.
Ready for another list?
Time to pay up!
Here's the list of the best paid CDNs for you to explore!
Paid CDN Providers
AWS Cloudfront
This is used by the famous Slack or Spotify.
It's a great tool in the market and you have the possibility to test it one full year for free.
MaxCDN
One of the most popular CDNs on WordPress.
It offers different plans for the user, including a free test for 2 months.
An important thing that this tool offers?
A canonical feature which ensures your SEO remains top-notch.
Cloudinary
Websites with lots of images?
This really is the best CDN solution for you.
It's an image-management solution where you can manage your image, redesign, or change sizes.
If you have a website that shares memes, this is gonna be the best option for you.
But what about web hosting?
What are the best web hosting solutions for your viral sites?
Web Hosting Solutions
There are many different solutions out there.
Wanna read amazing content created by the Mobidea Academy?
Ready for the best web hosting solutions for you to explore?
Then it's time for you to check this short list of the best web hosting services.
How to Monetize Your Website or Blog
Money, money, money.
Makes the world go round, are we right?
Now you need to evaluate the results and monetize your website.
How can you get some money out of it?
There are many ways for you to get sweet cash.
You can sell ad spaces on your website to companies or persons that want to post their products/ads on your website.
You can also have your own product and sell it through your website to your viral marketing audience.
However, there are some other tools you can use to monetize a website.
Check the list of tools you can use to make money with your viral site!
AdSense
This is a Cost-Per-Click Program (CPC) where you just need to install the ad code on your website or blog.
Then, what?
AdSense will determine what your website is about and will show offers related with your topic.
Example:
If your site is about sports, visitors will see offers and ads about sports.
When will you get paid?
When a visitor actually clicks the ad!
Affiliate Marketing
Wanna be a cool affiliate marketing pro?
Easy?
You just need to choose the right product or service for your traffic.
Your audience should click the ads, get the product/service, and then you get a commission for that sale.
You can play with a Cost-Per-Acquisition (CPA) program or a Cost-Per-Install (CPI) program.
More price models?
You've got Cost-Per-Lead (CPL) and Cost-Per-Subscription (CPS) programs.
With this alternative, you have more control and you can get a whole lotta cash.
Let's start making money with viral websites, brother!
Membership Website
Wanna create a website where visitors need to subscribe to get an extra service or extra product (digital product)?
This is the case of such websites as Shutterstock.
If you have a good digital product and you can get advantage of it, why not sell it in this way?
Think about this option!
Sell Traffic
There are some companies that sell traffic.
No joke.
It's true.
You can contact them and create a partnership with them.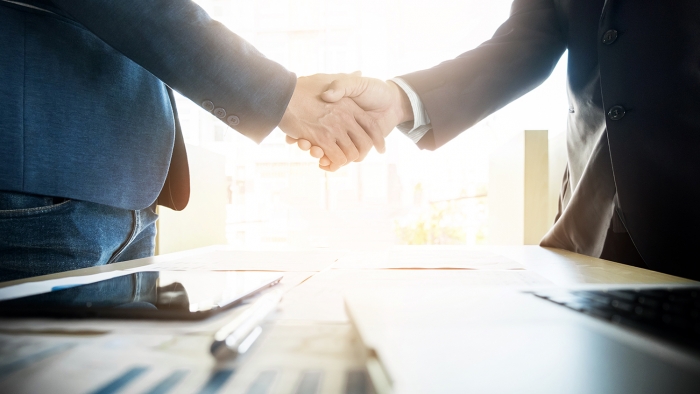 The most important thing in this business?
To work with the right partner.
Post Sponsored Content
Tend to write some good reviews for other companies?
That could be a good idea, if you happen to be a good writer.
Companies like this idea because visitors can see what you write as an opinion from a consumer rather than an intrusive ad or boring publicity.
Which means what?
The whole thing is gonna be more credible!
Own Digital Product
This is similar to creating a membership.
The difference is that people will actually buy a product.
For example, an eBook.
Here, you have an advantage:
The product will cost zero.
Even so, you need to make sure you're not spending too much time dealing with this.
Flip Your Website
This is perfect for those of you who enjoy creating several websites with different topics, later selling them for a higher price after getting a cool amount of traffic.
It can be a good strategy.
It takes time, though.
It ain't gonna be easy, trust us both.
How to Track the Success of Your Website/Blog
After you've monetized your page, it's very important to analyze the results in order to optimize.
Ready for some wicked tools that are gonna help you optimize like it's no big deal?
Check these tools to track the success of your viral blog.
Awstats
Awstats goes deeper into the referring sites' information than most analytics packages.
Moreover, it's perfect for monitoring whether someone is hotlinking files from your site.
Besides being a great detective tool for bandwidth thieves, it offers all of the useful tools that you might expect from a statistics package.
eLogic
Provides three levels of service based on your exact needs.
If you need to track only one or two pages, they offer a stat counter that just gives you the most basic of reports.
Their Webstats BASIC package is also free, but gives you more of the usual tools you expect to get such as referring sites, a history, demographics, and more.
Finally, if you're a business or a larger site, you may sign up for their subscription program, Webstats PRO.
This program will give you a full history and more extensive tools.
Google Analytics
It's the most popular analytics package available for individual site owners.
Google Analytics allows you to dig deep into your stats to see breakdowns of individual regions, states/provinces, cities and numerous other items to better identify your viral site visitors.
ShinyStat
It's available to sites all over the world and offers software packages for the individual user, the professional user who needs to track marketing, and a business owner who needs to monitor sales and ROI.
There's also a level of service for ISPs to install and include with their hosting accounts.
SiteMeter
It has a free version for smaller bloggers with up to 100,000 monthly visitors that offers all of the usual tools a webmaster can expect such as tracking referrals, visit durations and so on.
If you're launching a larger site and need more tools, there's a paid version based on your volume of visitors.
Conclusion
This is how you make a viral website like a master.
We've given you a full rundown of all the strategies, techniques and tools you need to go for in order to create a viral website that makes you richer.
As you've been able to check, there are a whole lotta tools in the market that'll make your life easier and most of them are free.
The important thing here is to take advantage of them and start making big revenues.
Very interesting, isn't it?
Let's go!
Create you free website, insert some viral content, look for a good CDN server, share your website with your network, analyze your results and MONETIZE your traffic!
Cheers!
By now, it's been clearly proved that Instagram isn't something of a wet squib. It has exploded on the social media scene like a big bomb, and gone on to become one of the fastest growing social networks. All kinds of product-based businesses and influencers from...