SEO Mistakes to Avoid if You Want to be Google-Friendly
Ready to learn about some of those crazy SEO mistakes that you must avoid? 
Introduction
SEO is an important factor when it comes to ranking on popular search engines such as Google, Bing, Yahoo, etc.
Search engine optimization can help you build your website ranking, especially when you do it bearing Google's many guidelines in mind.
If you're new to SEO and want to avoid some of the most common mistakes, then this article is gonna give you a rundown of the many SEO mistakes to avoid to keep being friends with Google.
Wondering how to do good SEO and explore proper SEO techniques that take you further?
Ready for some cool search engine optimization tips?
Let's go!
What is SEO?
SEO stands for Search Engine Optimization and it's the process of increasing a website's visibility on the unpaid results of a search engine.
This increase is normally referred to as organic, earned, or natural.
What's so great about SEO?
When a webpage follows some basic SEO guidelines and strategies, that page has a better chance of actually ranking on search engine results.
But what are the best practices?
What are some of the SEO mistakes that can take your website from amazing platform to Google-hated content?
Wanna find out?
Let's go!
Most Common SEO Mistakes to Avoid
Here's a list of SEO mistakes to avoid:
Duplicate Content
Low-quality Backlinks
Lack of a Mobile-friendly Website
Keyword Stuffing
No Social Media Sharing Icons
Broken Links
Read and pay attention to each of these specific common mistakes you must kill when optimizing your website!
1. Using Duplicate Content
Using duplicate content is a major mistake when it comes to SEO practices.
Duplicate content is harmful to a website ranking because of the way Google categorizes it.
When Google detects duplicate content, it then has to analyze which website offers the most value to its traffic and will generally lower website rankings.
What to do, then?
It's important to create unique, high quality, and plagiarism-free content.
When writing your content, you should take the following mantras into account:
Write content your readers will wanna read.
It should be informative, well written and be on topic.
It should have takeaway tips people can use every single day.
This is not only crucial search engine optimization advice but also one of the basics of SEO.
Make sure the content isn't a word for word of another article.
This is where duplicate content comes into play.
If you find that you're copying word for word and it clashes with Copyscape, simply rewrite the sentence anew.
Check your content for grammar and spelling mistakes.
Mistakes in your content can appear unprofessional and will turn you into a not-that-reputable source.
Use spelling tools and your own editing skills to pick up mistakes throughout the content.
Structure your content.
In order to make sure your content is both easier to read and more appealing, break up the content with subheadings, bullet points, and paragraphs.
Separate, create a specific structure, and ensure readers will read uncluttered content that appears to follow some sort of logical reasoning.
Awful, large bulky text can be hard to read through.
Breaking it up into sections can make it easier for the reader to really scan over, skim through, and get the answers they're looking for.
Moreover, having a clear structure helps you get on the path to having the best website optimization strategy in the world.
Go for high-quality.
This is one of the proper SEO techniques everyone must know.
Use high-quality images and screenshots so as to help convey your message and bring life to your content.
The duplication of content is no joke.
Trust me:
It's a big mistake and can negatively impact the ranking of your website.
By writing unique, high-quality content, you've got a chance to provide some value to your audience and ultimately make sure your content beats the competition.
2. Using Low-Quality Backlinks
Backlinking can be a powerful SEO method that can really help boost your website's rankings.
However, it's important to remember that not all backlinks showcase a high quality.
It all depends on the website that you're backlinking to.
You've probably heard about such terms as Black Hat and White Hat link building.
Black Hat refers to the usage of aggressive SEO strategies, tactics and techniques which focus solely on search engines instead of bearing a human audience in mind.
As a rule, Black Hat SEO is an awful strategy since it doesn't take the guidelines of search engines into account and can ultimately affect your website's ranking forever.
You can be blacklisted by Google and face ominous search engine penalties.
As for White Hat SEO, it refers to those great optimization strategies, tactics and techniques which clearly bear a human audience in mind, and also follow search engine's guidelines.
What do you think is the way to go?
What do you think is the best way for you to avoid being part of Google penalties list and help you to never go through a swift Google punishment?
White Hat, of course.
When it comes to good quality backlinking techniques, you should remember the following mottos.
Use the right tools.
Use specialized tools such as Moz to determine the DA and spam score rating of a website.
Ideally, you'll want the spam score to be below 3 and the DA to be above 20.
The higher quality of DA backlinks you can gain, the better your SEO will be and the best SEO rankings you'll be able to enjoy.
Don't use PBNs.
Avoid using PBNs (public blog networks) to gain backlinks.
These websites are specifically designed for blogging and usually charge money for it.
When looking at the metrics of this sort of websites, you'll find that they'll generally feature spammy links, bad content, low traffic, and an unprofessional look.
Get dofollow links.
Getting dofollow links is key to your overall backlinking strategy.
Dofollow links allow for link juice back to your website.
This link juice is what helps Google rank your website.
Some websites don't allow dofollow links, only nofollow links.
While it may help traffic find your website and allows you to gain exposure, nofollow links don't allow Google to count the link towards your SEO efforts.
Don't stuff links into the content.
This will not only cause massive rejection from great websites but it'll also make the content look spammy with many links back to your website.
Instead, use a link in the bio and one in the content.
Using poor backlinks can really hurt your website ranking and cause your website to become spammed as well.
Taking these tips into consideration, you can help improve your SEO in the future.
3. Not Creating A Mobile-Friendly Website
With the evolution of mobile phones, it's important to take advantage of this amazing technology.
How?
By creating a mobile-friendly website.
It helps you use reach a whole new set of different customers who can also help you earn money online.
Mobile-friendly websites, or responsive websites, will adjust to the screen size of the device being used.
Without this important adjustment, your website will appear to be the size of a desktop computer but on a mobile screen.
Doesn't work, does it?
Mobile-friendly websites are well-ranked by Google, because they take the user experience into account.
Creating this type of websites really is one of the best search optimization tips.
Wanna create a mobile-friendly website?
Follow these basic guidelines!
Design it for thumb and one finger users.
This means that icons should have a good size.
Users must be able to easily click away and you should also include some easy-to-find navigation points.
Have a clickable phone number on your website.
Try to have a clickable phone number on your website since this really helps increase your overall conversions.
Responsive design is key.
Check your website's responsive design on different devices to see the overall functionality of the responsiveness.
The responsiveness of your mobile-friendly design is crucial.
It creates better websites which are easy to navigate for both desktop and mobile users.
The more people can actually take advantage of your website, the better traffic you'll have.
This will help your SEO efforts like nothing else.
In fact, it's one of the techniques of SEO that will take your content to a whole new level.
4. Keyword Stuffing
Keyword stuffing is the process of stuffing many keywords into the content hoping that it'll rank better on search engines.
In years gone by, this actually worked.
No kidding.
However, as time went by, Google has gotten much stricter and tougher.
It's important to avoid keyword stuffing as this will make sure Google understands you've got some awfully bad SEO practices going on.
The end result?
Google will effectively penalize your content or website.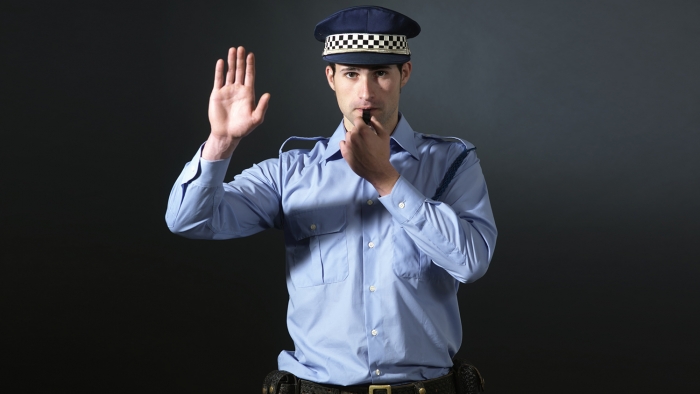 You must try to do some proper SEO, understanding SEO techniques that allow you to be safe and never risk Google SEO penalties.
You don't wanna be blacklisted from Google so beware of these best practices in SEO.
Ready?
When incorporating and using keywords, you should follow some guidelines!
Ready for SEO keywords best practices?
Let's go for it!
Long-tail keywords rule.
Choose a high performance or long tail keyword that you want to use to help rank your content for.
You can do this by using tools such as Google Keyword Planner, SEMrush (30-day free trial), and Ahrefs.
Include the keyword in the title once.
Moreover, include the keyword in the first paragraph, and every 200-300 words.
Senseless keywords must be expelled.
Avoid keywords that don't make sense for the content.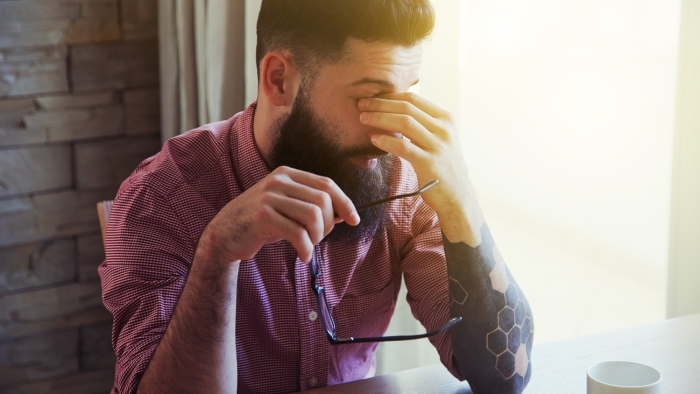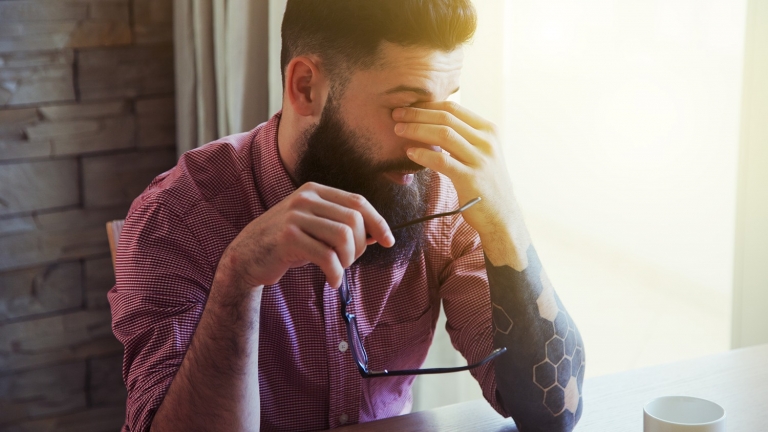 Make sure that all keywords belong to the article in an organic and natural way.
The keyword should be relevant to your content.
Keyword stuffing is damaging and shouldn't be done.
It'll make sure your platform is featured on a bad website list.
What to do?
Use intelligent and proven keyword practices for the best SEO results.
Good SEO goes a long way.
5. Not Including Social Media Sharing Icons
Social media is a powerful tool that many people can use to help boost their SEO practices.
It's important to become social media ready on your website to help improve the traffic to your site, thus improving your SEO.
It's a good idea to set up your profiles on the most popular social media platforms that would benefit you the most.
Depending on your business this could be:
Facebook
Twitter
Instagram
Google+
LinkedIn
Pinterest
Snapchat
StumbleUpon
When setting up your social media presence, you have to remember certain important aspects.
Add social media icons to your website in a location that's easy to find.
This should be along the top of your website, or on the right/left side of any blog or piece of content, preferably above the fold or right at the bottom of the content.
Make sure your social media profiles are correctly setup.
Your social media profiles should showcase the proper contact details, website URL, address and a high-quality image.
The professional-look of your website is key to your overall success.
Be polite.
Always be polite when interacting with your followers.
Moreover, commit to interacting with them on a weekly basis, even if it's sharing a random post, images, or just asking a question.
Social media is powerful!
If you use these social media platforms to start with, you'll have a better chance of improving your SEO through better website traffic and you'll also get more conversions.
6. Keeping Broken Links
Broken links can hurt your website because they'll help lead Google web crawlers to dead ends.
This means those links don't count for your website ranking which in turn can negatively affect your SEO efforts.
Generally, many people won't realize their webpages have an error unless someone tells them or they come across it.
These generally show up as a 404 error.
To help find and fix your broken links you'll have to do a site wide audit and analysis.
You can use Ahrefs and Google Webmasters to help find and fix these broken links.
Fixing broken links is one of the best practices for SEO.
When fixing broken links, you may need to consider:
Checking internal links that lead to other pages of your website
Checking external links that lead to other websites such as resource pages or information pages
Broken link finding and fixing can be a tedious task.
Even so, it's well worth it in the end.
By taking the time to really remove or fix your broken links, you'll be sure to have much better SEO results coming your way.
Conclusion
Enjoyed the latest SEO tips?
Most of these tips were SEO mistakes in 2017 and even prior to that, so I wanna make sure you avoid repeating them in 2018!
Now that we've concluded our list of SEO mistakes to avoid and some of the most crucial and best SEO practices, you can obviously see that there are many errors you can fix.
If you find you're still having trouble with your SEO results, you may need to look into consulting a digital marketing agency to help give you better results overall.
They'll allow you to check awesome content on search engine marketing best practices and get some wicked SEO optimization tips!
By now, it's been clearly proved that Instagram isn't something of a wet squib. It has exploded on the social media scene like a big bomb, and gone on to become one of the fastest growing social networks. All kinds of product-based businesses and influencers from...