Listen audio version
Thanks to modern-day video editing softwares, now, everyone can create and edit videos from the comfort of their home. The job has never been easier, however, the choice has never been harder.
Yeah! Choosing the right video editing software for YouTube is not easy these days. There are a number of choices with each claiming to be the best. But don't worry, we are here to help.
In the process of choosing a video editing software for YouTube, you should definitely take these points into account:
Editing Tools: The software should offer complete and advanced video editing features.
User Friendly (Learning Curve): The software should be easy to learn and work with.
Documentation: The software should have tutorials available online.
Price: The cheaper the better.
Agree? I know you do.
Now, let's go through some of the most popular video editing softwares and see which one covers your needs.
Note: If you need a quick word jump to Summary, however, it is highly recommended to read the whole article.
1. Camtasia – Free Trial
Camtasia is a video editor and screen recorder which can operate on both Windows and macOS. The software is equally useful for newbies and professionals. It has a clean and user-friendly interface that will help users enjoy their time with it.
Worth mentioning, Camtasia is one of the most powerful screen recorders. It records high-quality videos and doesn't have any time limitations for recording.
There is also a complete Camtasia Tutorials available on TechSmith.com which will help you quickly learn its basics and beyond. Also check out Camtasia alternatives.
In short, you can use Camtasia to first create a video by recording your screen, then, splice in other video clips, images, and music into it and finally export it.
Camtasia Pricing
The software offers some discount for buying more than 4 licenses, but in general, the price will be like this:
Single user license: $249 (One-time fee)
Maintenance (Optional): $49.75 (Annual fee)
The Maintenance includes a dedicated phone queue, exclusive training, and the next version of the software.
The software also has a "30-Day Money-Back Guarantee" which means it either satisfies you or pays you back.
2. Wondershare Filmora – Try For Free
Wondershare Filmora is a freemium video editing software primarily aimed at beginners. It comes with over 140 filters and over-effects that can do real magic to your videos.
The software operates on both Windows and Mac. It offers the main functions of video editing software like trimming, transitions, overlays, and more. However, it lacks some advanced features like motion tracking and Multicam.
When you first set up Filmora you will have 4 modes to choose from: Action Cam, Full Feature, Instant Cutter, and Easy Mode. You can choose the mode which best accords with your needs.
Filmora features Pan and Zoom, Audio Mixer, and Video Stabilization that are extremely useful for any YouTube video maker. Its Green Screen feature will also come in handy to YouTubers.
Not to forget, the free version offers a good range of features but it exports videos with Filmora watermark on it, and to remove the watermark you need to upgrade to the pro version.
Wondershare Filmora Pricing
Windows Version Pricing
Lifetime Plan $69.99 (One-Time Fee)
Annual Plan $39.99/Year (Automatically renew, cancel any time)
Annual Bundle Plan $99.87/Year (Automatically renew, cancel any time)
All bundles offer: Support, all features, and free updates. However, the Annual Bundle Plan offers two more features: Unlimited Downloads from the Filmstock Standard Library, and New effects every month.
Mac Version Pricing
Lifetime Plan $69.99 (One-Time Fee)
Annual Plan $44.99/Year (Automatically renew, cancel any time)
Annual Bundle Plan $104.87/Year (Automatically renew, cancel any time)
Again the Annual Bundle Plan for Mac offers the two more features that the Windows Bundle offers.
3. Apple iMovie
iMovie is a video editing software by Apple that operates on macOS, iOS, and iPadOS devices. The software is free, simple, and easy-to-use but at the same time of high quality, you can produce 4K resolution movies using it.
It features the standard tools of a video editing software but is not very good with advanced options. However, since it comes for no cost, any Mac user should give it a try.
One good thing about iMovie is that you can start editing a video on your iPhone then continue it on your iPad or any other OS system.
iMovie Pricing
iMovie is Free for Apple devices.
4. Final Cut Pro X
Final Cut Pro X is Apple's professional-level video editing software that operates only on Mac. The software is well known for its advanced and sophisticated features that can satisfy any video editor.
Besides the AI-driven tools that Final Cut Pro X offers, it also features modern machine learning tools that automatically transforms your widescreen project into custom sizes for social media.
Its user interface is extremely smooth which will make everyone get creative with their video editing. It is able to produce both 2D and 3D videos at a blazing fast speed.
Some of Final Cut Pro X's advanced features are: Multicam, Smart Conform, Key Burns Effect, and Flow Dissolve, which will do magic to your videos.
In short, if you are a Mac user who thinks iMovie is not enough for your work, then grab Final Cut Pro X.
Final Cut Pro X Pricing
Single License: $299.99/Year
5. Adobe Premiere Pro
Here comes the Master!
While searching for an all-in-one perfect video editing software, you will surely reach to Adobe Premiere Pro.
Adobe Premiere Pro is a timeline-based video editor developed by the great Adobe Systems. It has rich video editing tools, such as the Slip Tool, Rolling Edit Tool, and Ripple Edit.
The software operates on both Windows and Mac and provides a user-friendly interface. Its responsive interface helps reach maximum performance.
It can be a little head-scratching for beginners to work with it, but good thing is, there are an infinite amount of tutorials for it.
Some features like Multiple Sequence Support, Multi-Camera Editing, Time Remapping, Color Correction Tools, and Audio Mixer Interface makes it a good choice for YouTubers.
In fact, Premiere Pro is quite popular among YouTubers, more than 50% of the biggest YouTubers use it for editing their videos.
Adobe Premiere Pro Pricing
The software doesn't offer a lifetime pricing, this is why it is considered a little pricey.
Annual plan, paid monthly – US$20.99/mo
Annual plan, prepaid – US$239.88/yr
Monthly plan – US$31.49/mo
6. Lightworks
Lightworks is a non-linear video editing software that operates on Windows, Linux, and Mac OS X operating systems. The software also has a free version which is considered the most powerful free video editing software.
Lightworks is a big name in the film editing industry. It has been used to edit some of the finest films in history including The Wolf of Wall Street. But apart from that, the software is suitable to make videos for YouTube and social media.
Its interface can be a little intimidating because of the professional toolkit it offers, but it just takes some time to get used to it.
Some of its main features are: Easy timeline editing & trimming, Drag-And-Drop Interface, Rendering Effects, Boris FX Plug-Ins, and Export video for YouTube/Vimeo, SD/HD, up to 4K.
Lightworks Pricing
The software offers the most powerful free video editor, so, make sure to give it a try. But the pro version has the following price option:
Single License – $24.99/month
7. VivaVideo – Free Video Editor (Mobile)
VivaVideo is a freemium video editor with all video editing features: cut video, trim video, crop video, merge video, edit video with music, edit video for youtube, add stickers to video, add text to video, and more.
But it is not limited to this, VivaVideo is also a social platform that lets users create, edit, and publish their videos. Users can select themes, use stickers, text, and music in their videos.
It has an intuitive elegant interface that makes working with it fun. Not to forget, it operates on both Windows and Mac operating systems.
It is well popular too, it has more than 100 Million downloads just on Android, so, there is a great chance you have already heard about it.
VivaVideo Pricing
The free version offers a good amount of features but in upgrading to the pro version you will get:
Removes watermarks
No ads
Video adjustment
Animated texts and more
Before upgrading you will be offered a 3-day free trial to check how the pro version feels. Then you will have to pay $2.60 (£2.04) per month.
Download VivaVideo for Android || Download for iOS
8. WeVideo Pro
WeVideo Pro is the # 1 online, cloud-based video editing platform that works in web browsers and on mobile devices. It has more than 30 Million registered users worldwide which makes it the leading in online video editing.
This online editing software has both a free and pro version. The free version is limited in features and options but helps you get an overall idea about the power of WeVideo pro.
Being an online video editor doesn't cause it to offer fewer features than normal editing softwares. Some of its outstanding features are: Slow Motion, GreenScreen, Record Screen and Webcam together, and a rich Media Library.
Using WeVideo you can edit your videos anywhere with an internet connection. Its cloud-based performance also helps you save storage on your device.
WeVideo Pricing
You can choose to pay monthly or annually. Of course the annual is cheaper.
Monthly Pricing Options
Power – $9.99/mo
Unlimited – $15.99/mo
Professional – $35.99/mo
Business – $59.99/mo
Annual Pricing Options
Power – $4.99/mo (billed annually)
Unlimited – $7.99/mo (billed annually)
Professional – $17.99/mo (billed annually)
Business – $29.99/mo (billed annually)
Summary: Best Video Editing Apps
There are a lot of good video editing software out there, but important thing is that you find the one that best covers your needs. Check out below:
If you want to create professional tutorial videos, Camtasia is the best option.
For beginners who want cheap, easy-to-use, and feature-rich video editing software, Filmora is recommended.
iMovie is best for Apple users who want to create not so professional videos for free.
If you are a Mac user who wants the most feature-rich and advanced video editing software for Mac, then your options are Final Cut Pro X.
If you are serious about video editing and thereby want the most perfect software for both Windows and Mac, then Premiere Pro is your choice.
If you are looking for the best film editing software, grab LightWorks.
If you want to create videos quickly using prebuilt themes, songs, videos, and effects, then VivaVideo should do it for you.
If you are looking for the best online, cloud-based video editing software, then you are looking for WeVideo.
Don't forget to share your ideas and experiences with video editing softwares with us, use the comments below.
Editing a live action video is an extensive process. It's imperative to have a quality editing software along with the right kind of tools for efficient editing. Every video editor should share an excellent collaboration with the rest of his creative team to complete the process in no time.
Editing is an art; if not done accurately it can spoil the primary focus of the program.
Video – A useful marketing tool
Videos are an indispensable marketing tool. They are the best source to convey valuable information to the target audience in a sufficiently engaging way. These days almost every business organization rely on video marketing and benefit from the broadcast. Research shows that at least 64% or more viewers are more likely to purchase a product or service that has video representation.
Mainly two types of video exist in the industry: animation videos and live action videos. Both techniques alike have an overwhelming response to websites and social media channels. However, between the two, live action videos feature real human faces that express actual emotion which sometimes is more efficient than animation.
Live action is a video production which uses real-life actors and actresses instead of animated pictures. Sometimes live activities also refer to the technique which combines both humans and animated characters.
Viewers prefer real events and so live action videos increase trust and attention of viewers. Such programs are best known for establishing a personal connection with buyers. Companies can reach clients worldwide through such broadcast programs. Satisfied clients would make these videos accessible through many likes and shares.
There are three common types of live action videos: explainer video, testimonial video ad or screen cast video.
Editing a live action video is more creative from an editing point of view than video editing animation. As most live action videos contain interviews, there's a demand for rearranging scenes for the perfect sequence. One of the initial steps of editing is to use two cameras per interviewee. This decision would avoid jump cuts and the entire program would be within the ideal timeline.
Editor Judith Allen explains that an animation film production work-flow is hugely different from a feature film. Hence there's a distinction between video editing animation and editing a live action video.
According to her, "Editing in animation is a job that spans pre-production, production, and post-production." She also puts forth that in an animation video there's not a lot of content whereas a live action video does contain many materials which require suitable editing.
Editing an animation video is more comfortable because most of the work has already been done during creation. These videos are created from a rigid storyboard and signed off and the scenes are finally animated. Each stage is then pieced together, adding sound effects and music.
Types of editing – an understanding
Video editing is the arrangement of video shots that are used to manipulate information and structure it accordingly.
The editing process includes cutting segments or trimming, re-sequencing of clips, adding transitions or other special effects.
Here's a list of varied types of editing process:
It is done using videotapes and in a direct way. Several video clips from different tapes are recorded to one single tape.
Nonlinear editing system or NLS
This editing process requires computers with specialized software. It uses video software such as Adobe Premiere Pro, final cut Pro and Avid.
It is a process in which raw footage is copied from the original source, without affecting the original film stock or videotape. When the entire editing program gets completed, the original media is then re-assembled and forwarded towards online editing.
Editing video online is the process of rearranging the edit to full resolution video after an offline editing process has been performed. It is the final stage of video production.
Editing a Live Action Video – tips and techniques
Live action incorporates numerous factors – lighting, ambiance and the performance of the actors/actresses.
The final process of any editing is color correction and grading. Scenes might get affected by adverse lighting conditions when shooting outdoors. Sometimes camera person can't even bring the exposure up on the camera. This is where color correction becomes necessary.
Editing a live action video should use continuity to maintain a consistent feeling of space and time over the duration of the talk.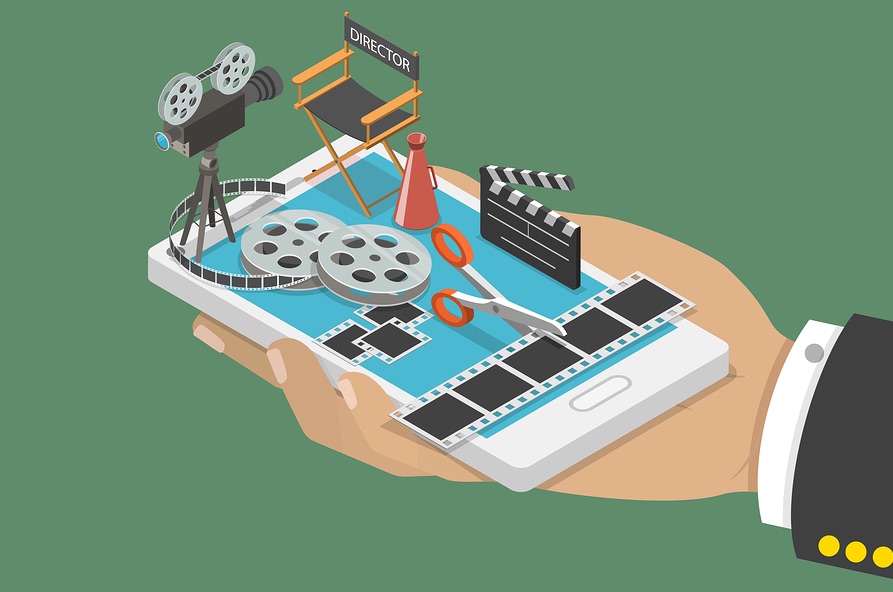 Mentioned below are a few essential video tips and tricks for meaningful edits:
Tip 1: Try to separate each slide into segments
In a live action video, several slides are used to keep speakers on-screen for quite a while. During editing, a video editor can break the slide up into sections, so that only the relevant parts of the slides are revealed correlating to the speaker's words. It is a methodical approach taken by many editors for better results.
Tip 2: Edit while cutting on an action
'Cut on action' is the way to make rearrangements between two shots. A viewer watches the beginning of a motion that begins in one shot and follows the continuation in the next shot. Although an ideal approach, cutting on a gesture is the edit between two shots.
The completion of the motions masks the edit. Such editing process makes your video smooth and allows your audience to view the broadcast without any buffer moment.
Tip 3: Use parallel editing or cross cut edits
Parallel editing or cross cut editing is the ideal process to create a tensed ambiance among the viewers. This type of editing is done to portray a relation between two different situations happening at the same time but in different places.
Tip 4: Avoid using one camera angle only
Among several video tips and tricks, this is the most essential one.  It is a proven fact that web audience has a short attention span. Hence, to keep the video moving project speaker's words with multiple camera angles. This editing technique would make the video more dynamic and exciting.
Production Manager Dermot of 3Ms is of the view, "any errors can be cut out and smoothed over by using dual camera footage."
Hence, initial planning of the shots is vital before launching any visual representations.
Tip 5: Reassemble scenes between the speaker and the listener
As live action videos are mostly interviews, an audience would find it engaging if both the speaker and the listener appear on a screen together. Viewers take a listeners expression quite seriously before making any decision. The edits would be better when a video editor re-frames the speaker's words with shots of the listener listening attentively.
Besides tips, take a look at the best techniques for effective editing a live action video:
Technique 1: Choosing the right Software
The process of editing videos has dramatically undergone several changes in recent years with the introduction of editing software.
Picking the right video editing software is vital for a successful live action video. Whether a Pro or a beginner, you'll need a good video editing software as your companion. Here's a list of some of the best video editing software of 2018 that you can choose depending on your goals and budget. The list is segmented according to the needs of Windows, Mac or Linux computer.
Professional video editor software
Best video editor for YouTube
Best Video Editing Software For Beginners
Video Editing Software for Windows, Mac OS and Linux)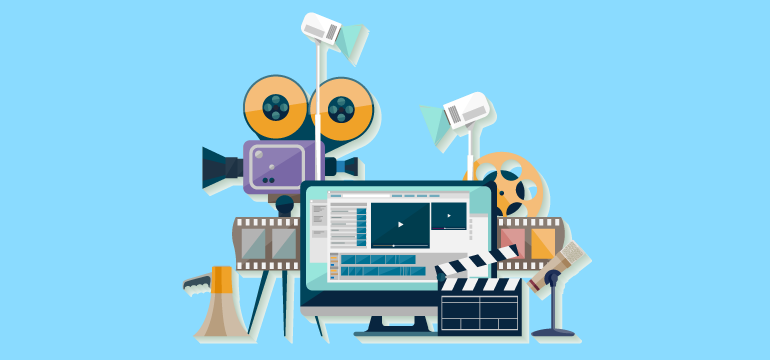 Technique 2: Picking the appropriate computer
Editing video online requires choosing the proper machines. Picking only the software is not enough, you need to select a computer which can assist you in completing the work faster.
Read along to get an idea of what should you look for in the right computer for video editing:
Increased RAM helps quick editing. Any professional video editor would require 8GB RAM.
Video cards are graphics cards but are crucial for better editing.
Take a look at the processor, is it faster enough? If you have a fantastic processor, you will produce great video edits.
A fast storage drive is another most critical element for video editing. Firstly, a faster hard drive will allow your computer to access your footage and software quickly. Secondly, this will further result in quick render, loading, and export times.
Live action videos are a dominant mode of reaching the target clientele. When a perfect approach is taken before streaming a video, it becomes popular among prospective clients. Edit the proper excerpt or the real meaning of your video may get lost.
Final lines
Every video has a story to tell, do not jeopardize with your story content. Edit it judiciously and avoid random or unmotivated rearrangements. Think wisely if a scene or action is appropriate or redundant. Editors are makers of compelling stories that attract visitors' attention. They have a deeper understanding of people's emotions. Use this knowledge to build solid, moving stories depending on life experiences.
Making memories is nice. Because they keep our life going. Given our hectic daily life, we all are victims of stress. Traveling is the ultimate liberator that rejuvenates and boosts us to be on our track. It opens one's mind to new ways of living and looking at the world. The most rewarding aspect of traveling around is that it keeps one alive. And this is the reason why every year hundreds of wacky travelers take the road. All the adventures and misadventures, new people, new places, unique landscapes – documenting these can help others find the motivation of coming out of their comfort zone and travel through the world.
Shooting an informative travel film is a great way of telling the world of your adventures.Well, if you are one of them and want to inspire others by taking your experience to another level, this blog is meant for you then.We would help you as to how to make a travel film and understand the way you can effectively capture, record and document your treks. Your chronicles can possibly instill a wanderlust on the viewers.
A travelogue involves a number of things to be taken care of, be it you shoot with your crew members, or alone. Not only you have to keep your equipment handy, but also you have to think about the travel, food and lodging arrangements. So let's start with the tips of creating top-notch adventure travel movies.
The Equipment:
Mirror-less cameras
Forget DSLRs. Undoubtedly they have magical battery life and renders really amazing photos, but what about that big burning hole in your pocket? While shooting a travel film, you must also maintain a strict budget. So opt for the mirror-less cameras that are equally effective. And for all the good reasons, the new Sony A7iii is a perfect option for adventure travel films.
Alternatively, you may try the slightly older version Sony A6300, but which sports similar features of its successor.
Gimbal
You can shoot excellent pictures from various angles by shooting with a gimbal. Take cinematic smooth shots with a gimbal that has its own stand. This will help you capture jungle shots or if you plan to take an interview of someone you come across in the midst of your sojourn.
But, consider the weight of the gimbal, the microphone and ND filter of the gimbal while buying one.
Lenses: a prime, a zoom, and a wide
While shooting, these three are the aces that would give you the ultimate photographic experience.
To capture all those low light moments, have an arty prime lens as handy. But only when you do have some time to spare on.
For zoom lenses, just ensure you get one that is image stabilized. The 24-105mm f4 zoom lens for a highly stable shot that will ease your editing works. For wildlife documentaries, try the 70-200mm lens but they come with heavy weight and length.
The wide lens of 16-35mm or wider will empower you to capture things even in the tightest of spaces. Shots that cover people and crowd, are perfect to be shot by a wide lens. You get a great landscape view!
Drones
Travel film companies have a high budget for drone shooting. But some countries are sensitive about drones and see them as unethical journalism. So whether you have a big crew with you or you are a solo traveler, be extra cautious about these flying gadgets. Anything like that can put someone behind bars for years as per the country's law.
So do your homework beforehand if you plan to take a drone with you. If you get a 'go ahead', then get something like DJI spark that is lightweight and handy, and gives outstanding landscape shots.
Microphone
Your video won't create that desired impact if the sound quality is inadequate. So don't ever think your mic is later option. People usually tend to overlook this vital element. But to pick up the ambiance of where you are, microphones are indispensable. Since they add a bit of weight to the gimbal, try choosing a lightweight mic.
Now the Rules:
Talking about the rules of shooting a travel film, your film must play by the rules. Whether you like it or not, travel shoots are tests of tenacity and are made of rules that must be taken good care of.
#1. First thing first, keep your camera kits to a minimum. The lesser is the weight, the more you can jump around and take incredible shots. Filming in extreme locations can already make your pace slow. If unnecessary weight is added on, your travel documentary will take months to shoot.
#2. Don't move the camera if you want to take the shots like a pro. Don't fidget with the zoom as that might cause some shakes and jerks. Jerks are repellent for people watching a video, so aim for a smooth experience for them.
#3. To be a bit closer to being a pro and create a stellar travel film, take transitional shots, moving from one place to the other. Transitional shots break the monotony and make you closer to being pro.
#4. Some R&D is also needed for the kind of clothes you should carry. Because when you are shooting the film, you must also keep yourself warm or cold. Carrying the right type of clothing for the respective locations solve this.
#5. Keep your camera cleaning kit handy if any cleaning is required while filming. You never know when would you need it, but keeping it clear from dust and water is the best thing you can think of.
#6. Variety as that spices up life. From a cinematic perspective also, this is applicable. So don't stick to one kind of shot throughout. Nobody will like to make it to the end of your film and all your efforts would go waste. Mix your shots in both focal length and composition, use your wide lens to get an intimate shot or low tracking shots that covers through the grass.
Then zoom it away and take wide shots of the landscape. While editing, toss them and mix'em up! Make your movie come alive.
#7. Don't get too carried away by the beauty of the sceneries and the location and stray from your actual story. Or from your characters! A remarkable location is ought to impress your audience, but it cannot create that desired impact without a compelling story and enthralling characters.
#8. Water, and light Refreshments – It is highly essential to keep yourself hydrated and full to keep you going. But unfortunately, while you are engaged in a shooting, rarely would you get a chance to refuel yourself. So in those times, light refreshment or snack keeps you positive.
#9. Finally the Editing – So you are back home now and ready with all your footage. It's time for some storytelling.First, sort out the good and the not so good footages, this will help you to make your choice. Then gradually frame a linear flow as to which scenes you want to show first, and mainly what would be the intro.
Focus on a strong intro as that would entice your audience to wait for more to happen.Structure your story in a way that it draws the onlookers in gently. This requires constant control on the pacing. Once you get the pace correct, you are halfway done.
#10. Next comes the sound selection. This includes, the foley sound, the background score and the effects. Sound design is a vital element in creating an engaging travelogue. Irrelevant or lousy background score can turn incredible action-packed travelogues into comedy travel movies in no time. Hence give ample time to sound mixing and find a score that compliments your video.
But as you know, sometimes silence is golden, so let some shots pass by sans music.
#11. Another rule of thumb is the duration of your video. If it is your first time trying your hands on travel documentary, then stay happy within 5 to 60 minutes. Once you gauge the response of your audience, then you may think of escalating your duration.
So you are done. Now what?
Sharing is caring! One of the best things about travel filmmaking is, you can capture people, moments, and places that can be shared with the world.
So once you are done with the final phase of your video and is satisfied with the outcome, take a deep breath, and start uploading it on your YouTube or Vimeo channel.
Share it on your social media handles too. The more you share, the higher will be your number of audience. Subtly request them to share your video.You may also upload the video on websites that allow online streaming or download. Who knows it would be counted among one of the best travel movies and feature next on Netflix!🙂
If you have some more valuable tips to add, please share them in the comments section below. And in case you have footage of your travels that you want to give a shape of video, you may try us. We would give your video a professional look with excellent sound mixing and editing. Because in the end it all depends on how perfectly you edit your video.So, good luck to you. Start traveling!